'The therapy was life changing'
"I saw Michaela while dealing with a prolonged postnatal depression that triggered or evidenced problems in my marriage and increased my tendency to be anxious. From the moment we spoke on the phone I felt calmed and reassured by the empathy and compassion she showed. The therapy was life changing, I was able to deal and organise the mess of emotions and fears I had in my head. My husband and I were able to communicate effectively as we had not done in months thanks to the way Michaela guided the conversations and to the comfortable ambiance she created for both of us.
Very importantly, she stressed the importance of mindfulness, meditation and assuming a compassionate and non-judgmental approach when assuming my life. Even a couple of years after having had therapy, Michaela has helped by offering advice in moments of anxiety and stress including the birth of my second son."
L.A.
'I learned great things'
"I would recommend The Thomas Connection to anyone struggling with anxiety and depression. Michaela shows compassion and empathy and is professional and flexible to the needs of the individual. She helped me to achieve my goals and I am very grateful for all her support."
C.C.
"I am so pleased to start to think about my life in a better and healthy way together under the treatment together with my therapist. I learned great things about compassion and the world as an open place for life and enjoyment, with Michaela Thomas."
E.S
'I highly recommend Michaela Thomas'
"I can honestly say that her approach to improve wellbeing in the workplace was fantastic, our staff were wholly engaged and there were many interesting lessons that have been adopted from the session. I highly recommend Michaela Thomas to any company that is looking to make a positive change in their business."
Jonathan Peace, CEO, The Workplace Company

Staff comments from a corporate session at Lane, Clark & Peacock
"The most engaging training I've been to since I started at LCP, and also the most useful for my effectiveness in my job. The session was hugely valuable."
"Eye-opening way of talking about things and helps to see how some people view things differently to me."
"I liked Michaela's approach, it was practical enough to make sense whilst also giving some of the science behind what she was saying."
"I felt like Michaela created a safe, non-judgmental atmosphere. She was also very open to questions and very straight-talking. It was a refreshing session!"
'Great knowledge and clinical skills'
"Michaela has been an important part of our events programme at Sano. She has spoken at several workshops and given informative and practical guidance helping people to eat more mindfully. She brings together her great knowledge and clinical skills to present a fun and engaging evening where everyone leaves having a practical toolkit to make improvements to their habits and health. Plus we all left a little calmer!"
Heather Richards, Managing Director, Sano Group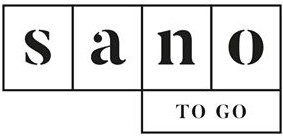 'Some great techniques to take away and adopt'
"A huge eye-opener into mental wellbeing at the workplace. Some great techniques to take away and adopt. Very interactive and well presented, which kept the team engaged throughout the time Michaela spent with us. Highly recommended for any workforce."
Samuel Tamkin, Technical Director, Workplace Connect

Comments from a pregnancy yoga group talk
"Thank you! It was really good to get your thoughts on some of the things that are crossing anxious pregnancy minds, I found it really useful." A.H.